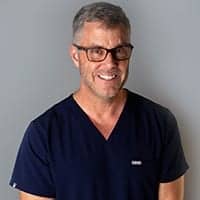 Doctor of Osteopathic Medicine. Board Certified Emergency Medicine. Integrative Medicine Fellowship Certified
Education:
Integrative Medicine Fellowship at University of Arizona, Andrew Weil Center for Integrative Medicine 2019-2021.
Completed emergency medicine residence 1998-1999 at Deaconess Hospital in St Louis Missouri.
Completed internship 1995-1996 at University General Hospital in Seminole Florida.
Graduated medical school 1995 from Kansas City University of Medicine and Biosciences.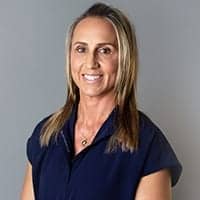 CEO, registered nurse & infusion specialist
Education:
Masters of Science in Nursing at Olivet Nazarene University, commencement 2022
Bachelors of Science in Nursing at Olivet Nazarene University 2022
Certified Functional Nutrition Coach, Mindy Body Green 2018.
SHAPE Reclaimed practitioner 2017-present.
Associates Degree in Nursing, Heartland Community College 2001.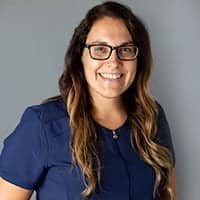 Practice Administrator
Bachelor of Science in Athletic Training from Eureka College, Certified Functional Capacity Evaluator.
Has worked at Blueze Wellness since July 2019. Previous 19 years, had worked in the Physical Therapy field in multiple roles from Patient Care to Administration.
"I had become a patient at Blueze Wellness and saw the wonderful things that Dr. Nilles and Chantel were doing for their patients and wanted to be a part of it.
I have spent my entire career helping people and that is what I love to do. In my spare time, I enjoy spending time with my 3 children, their activities, and my family and friends!"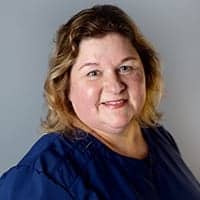 Medical Office Assistant/Schedule
Has worked for Blueze Wellness for 2 years and has a total of 5 years working in functional medicine clinics.
"I became interested in Functional Medicine when I wasn't feeling well and my primary care doctor did not know how to help me. I visited several offices before finding Blueze Wellness under the care of Dr. Nilles. I love how caring Dr. Nilles and Chantel are, they truly enjoy helping their patients lead a healthier life!"
Marcy enjoys spending time with her children. Her true passion is missionary work with the people of Haiti.